Weston College provides a wide ranging curriculum
to ten prisons in the South West of England.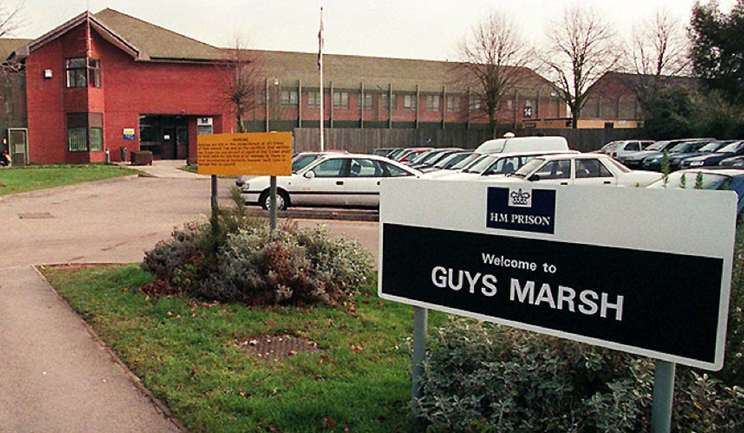 HMP Guys Marsh is a category C training prison for adult males near Shaftesbury, Dorset. The staff team at Guys Marsh prides itself on working hard to meet the needs of individuals, offering an array of enrichment activities such as creative writing and cultural awareness events to underpin our broad curriculum.
We have a large vocational provision offering City and Guilds Diplomas and a keen focus on improving the levels of English and maths for all our learners. The focus at Guys Marsh is on creating a rehabilatitive culture based on the core values of kindness, team spirit, fairness, integrity, recognititon and belief in change.
The recent introduction of a resettlement academy has added value to the curriculum in providing men with opportunities to brush up on essential life skills prior to release.
Weston College also manages the library service at Guys Marsh which has enabled us to support a number of Open University and Distance learners, as well as host literary competitions, art exhibitions and guest speakers in a positive and vibrant environment. 
"I felt very withdrawn when I first entered Prison..."
We recently received an email from LF who was released from Guys Marsh. During his time here, he successfully completed the Interview Skills course as well as Be Your Own Boss, L1 English Functional Skills and L1 Certificate in Construction Skills. He wrote to tell us that the skills he had gained in prison had helped him successfully gain full-time employment as a carpet fitter and is looking forward to progressing in this role.
DR came to Guys Marsh with a serious drug habit feeling depressed and suicidal. After a surprise visit from an inspirational Barbering tutor who convinced him to attend the course, he found he had a new sense of purpose and began to turn his life around. He has now been free of drugs for 9 months, is working as an orderly in the education department and is well-known across the estate for his positive attitude and the fantastic works of art he creates. He is also involved in a project with some external graffiti artists who are transforming the aesthetics of the prison estate to create a more uplifting, bright environment.
RJ found himself in prison for the first time last September, feeling withdrawn and depressed. He quickly realised that education was the path to rehabilitation and began applying to courses. He successfully completed his City and Guilds Certificate in Horticulture L1 and L2, where he realised that he enjoyed the mentoring aspect of being in the classroom. He subsequently successfully completed the L2 peer mentoring course and went on to become an education orderly. Not content with this, he also delivers ICT sessions to new cohorts of peer mentors, has completed the L3 mentoring unit, is studying via distance learning and has taken up the challenge of becoming a Shannon's Trust mentor, helping men learn how to read.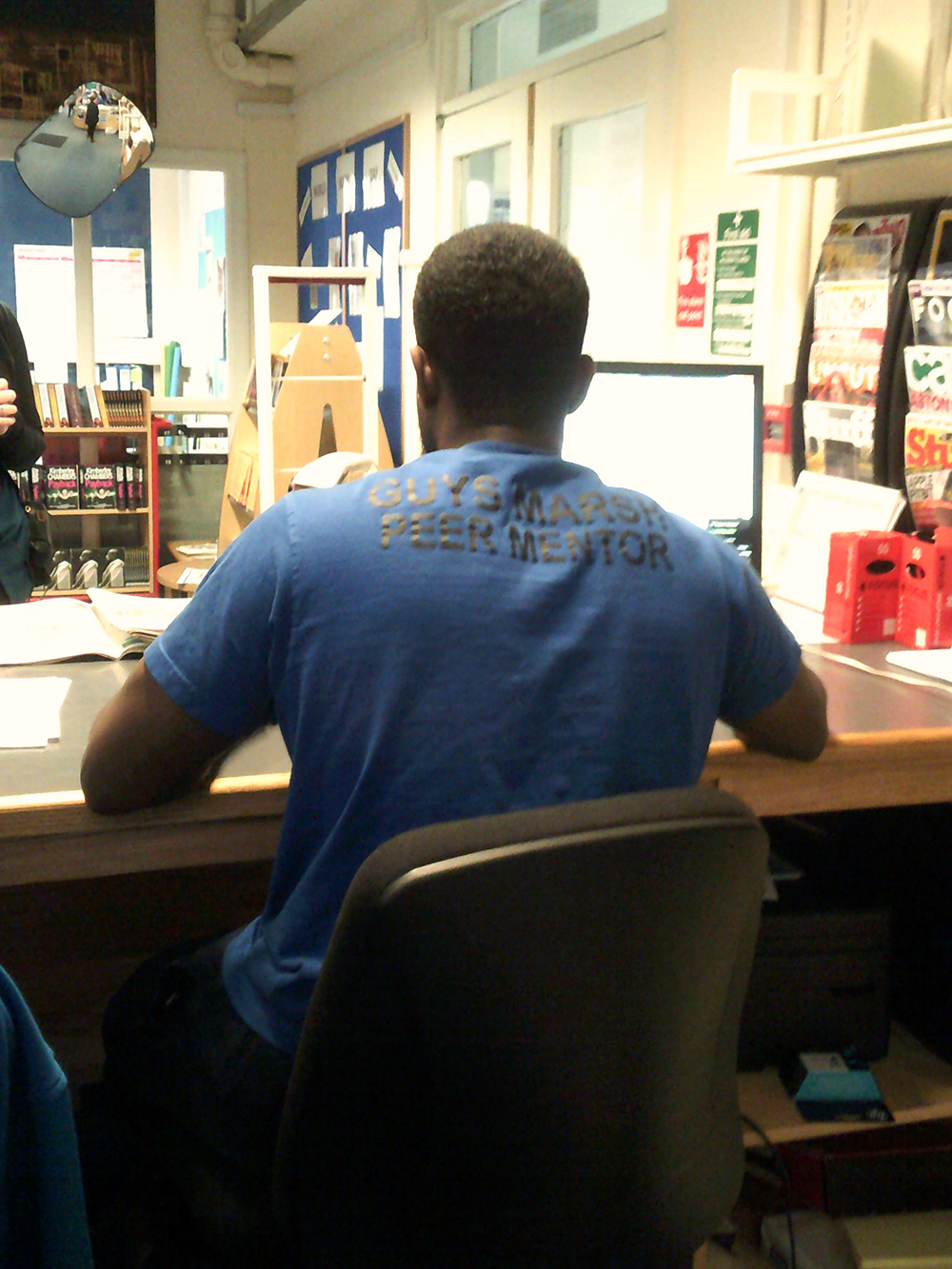 Exhibition of Loss: On Friday 13th October, Guys Marsh hosted its first ever Exhibition of Loss in the library. In September we launched a creative art competition around the theme of "loss" and men were invited to submit entries to one of three categories: An art piece or media work. Entries exceed even our expectations and learners from all walks of life were inspired to take part. The 6 word short story and 200 word story were judged by Peter Stanford, a writer, journalist and broadcaster, who is also director of the Longford Trust for prison reform. With such a wonderful space now available to us in the library, we decided to turn the area into a gallery and the whole team pitched in to help with the transformation. All entries were laminated and displayed, with the winners' and runners' up entries enlarged and presented on canvas. At the end of the competition an awards ceremony was held to celebrate the event and we had a very em...
Black History Month: Celebrating Black History Month every year has become a mainstay of prison life and 2017 was no different at HMP Guys Marsh.
Amongst a wide range of diverse events and celebration during the month we particularly enjoyed the cookery challenge organised by two of our tutors.
A 'Ready, Steady, Cook' challenge where teams of men and staff paired up to create Caribbean-inspired cuisine using surprise ingredients was always going to create interest and this year we were lucky enough to have a special guest judge, Catherine Butler.
Catherine is the proprietor of a very successful local restaurant and was impressed with the quality of work on display.
Speaking about the event, she said "I was so inspired by you and your work and especially by the enthusiasm so obviously inspired by your encouragement and support of the guys I met today. I was very impressed by their efforts, commitment, enthusiasm and skill, just what any good employer should value."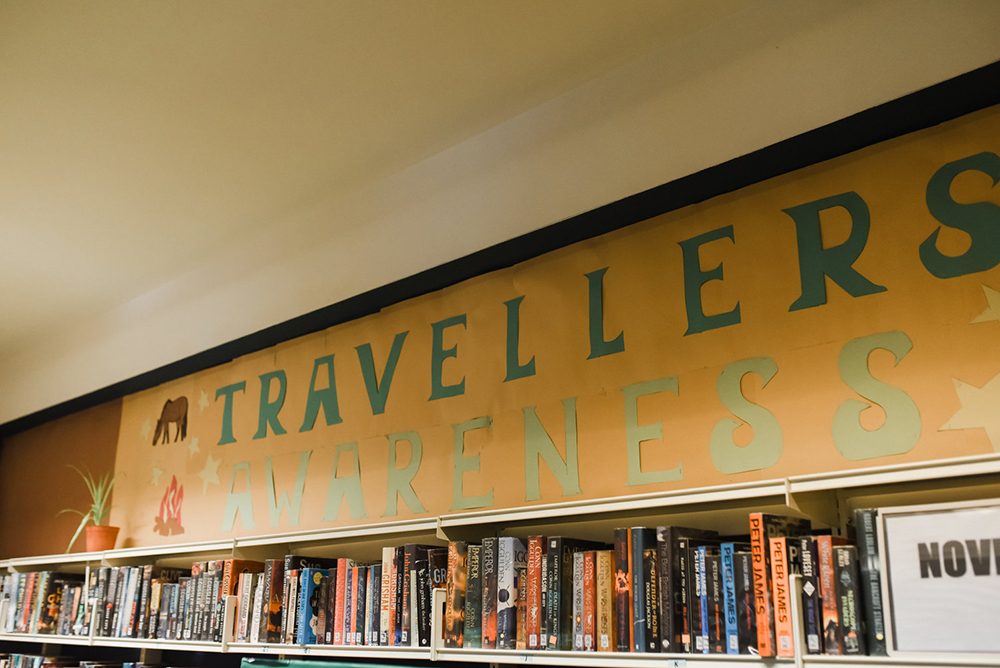 Gypsy and Traveller Awareness Day: This event was held to raise awareness of the culture and history of Gypsies and Travelling People.
It consisted of a drop-in health clinic which allowed the men to learn more about illnesses that commonly affect the gypsy and travelling community, as well as undergo a health check themselves.
The following day opened with an introductory speech and blessing from the traveller Chaplain.
This was followed by the life story of one of the men in the group and an exhibition of photographs, hand made flowers and traditional music.
There was a feast of traditional food - cabbage, potato and bacon stew and chicken stew with cake bread - produced by learners from the Weston Pro-Chef Cookery course and served by members of the traveller community.
The event received great feedback from both learners and staff and succeeded in engaging a number of hard-to-reach men with education.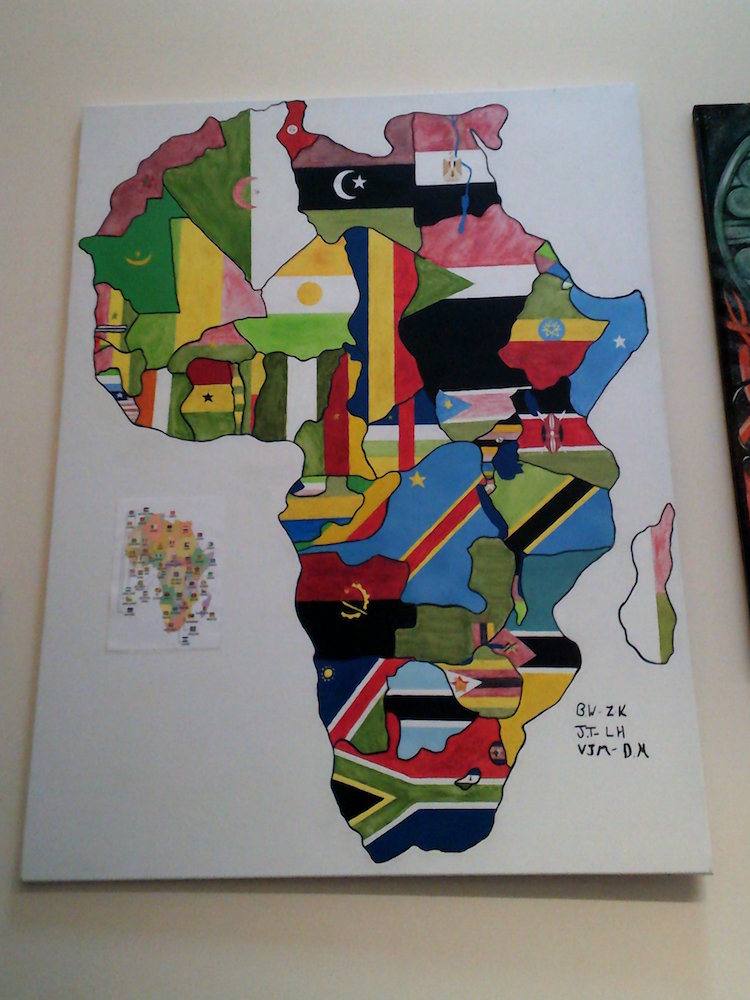 Library and Learning Resource Centre re-launch: Monday 15th January marked the official re-launch week for Guys Marsh Library and Learning Resource Centre (LLRC).
The programme offered the men the opportunity to take part in a variety of enrichment activities in order to learn new skills, promote literacy and encourage the use of the LLRC for a diverse range of learning goals.
The week kicked off with a prize-giving for the  New Beginnings creative writing competition, attended by  guest authors David Kendall and Simon Tyler.  
A celebration event was held in the Chapel and prizes were awarded to the top 3 entries in the categories of 6-word story, song or poem. In addition, Simon gave an inspirational talk on the impact of language and David spoke about the importance of creative writing.
All attendees were then invited to view the exhibition of work in the library. Next saw the arrival of Everest summiteer and film maker, Matt Dickinson, who wowed the men with his hair-raising tales of near-death experiences and the euphoria of reaching the summit.
He also gave the men signed copies of his novel Snake, which they read and discussed as a group. Other highlights of the week included a journalism training session where the men learnt how to plan and write a news story, a mantra meditation session for those that suffer from exam stress and a creative writing workshop focussed on how to create a character.
This was followed by the awarding of certificates for all the men that took part in the week's events and a celebration with food and drink provided by the catering students. It was a real pleasure to see the men support each other's achievements and take pride in their own successes.